This top has been a long time coming!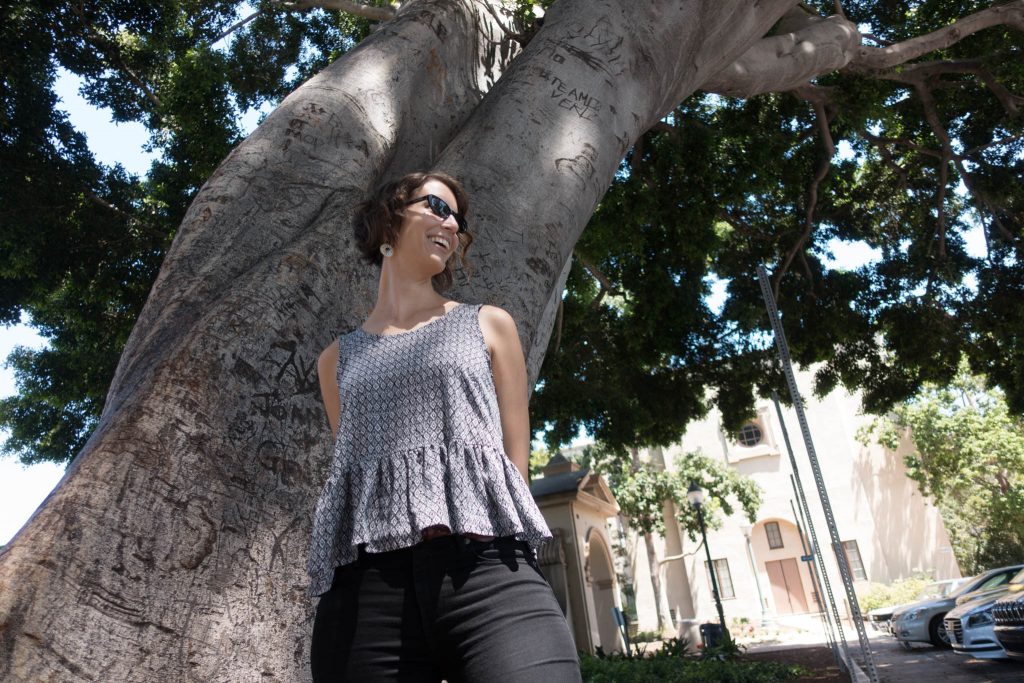 I bought a meter of rayon challis at La Caverne aux Mille Tissus in Marseille back in October of last year thinking I'd make a peplum top from In The Folds' free pattern. I ran out of time to make it in Marseille and the fabric travelled to Spain then to Montréal where I cut it out and walked in the snow to Le Milieu for an afternoon of sewing. I didn't finish the top then so it travelled half-finished with me to Thailand, then Indonesia and all over North America before I finally got to do some sewing here in San Diego where it looks like the nomading is coming to an end. Thanks to my high school friend Sarah for lending me her machine!
I wanted to make this pattern as soon as I saw it, it seemed like the perfect breezy top for summer. I'm not big on ruffles but the Peppermint Magazine photo convinced me that a neutral fabric would offset it nicely. This is a new silhouette for me and I think it works!
My new top was perfect for a hot day visiting Balboa Park and the San Diego Museum of Man. The main exhibits are currently on beer, monsters, pets, race and mummies so there's really something for everyone.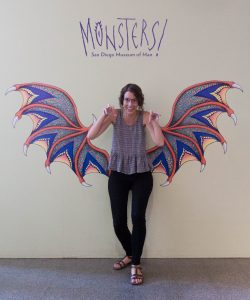 I added 1″ to the bodice for my long torso and the ruffle hits just a little above my widest point. Next time I'll try adding another inch or two to the ruffle and see if that balances me out even better without losing the cropped look. I'm currently 34A with 39″ hips and I made the the size B.
The pattern has some cool inserts at the shoulders for shaping. I like that with this busy fabric the seams aren't visible. The armholes are just a touch deep for me and I might do a slight SBA next time I make it to compensate for some gaping.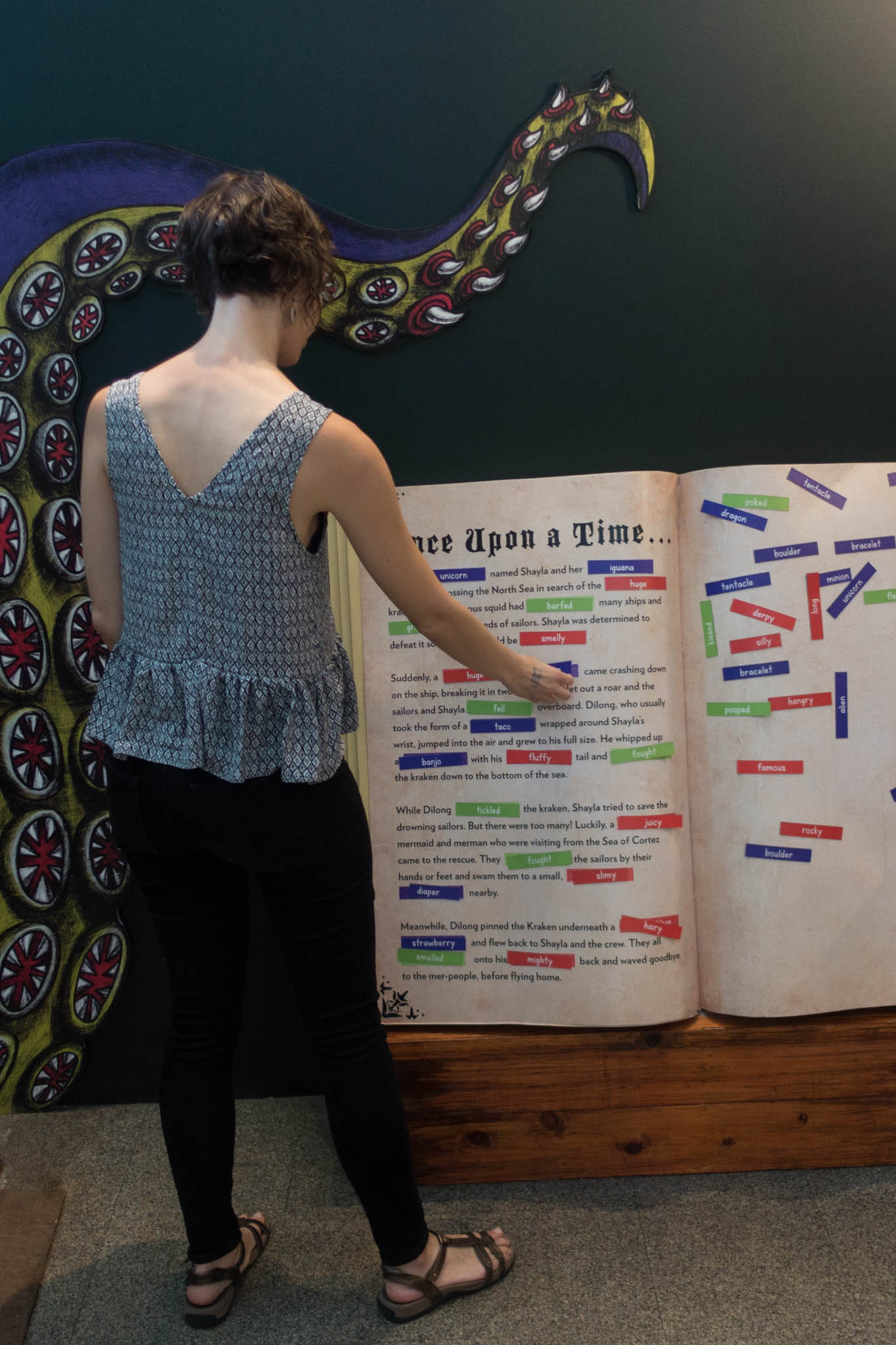 The V in the back is just the right depth and a great detail. The binding for the V didn't make much sense to me unfortunately and no matter what I tried there was a lot of fabric bulk at the point. It came out a little puckered but with this fabric it's not visible. If I make this in a solid I'll need to either figure out what's intended or use a different technique.
Husband verdict: … actually, it doesn't matter because I'm wearing this pretty much every day and no one can stop me! 😄